FROM THREAT TO TREAT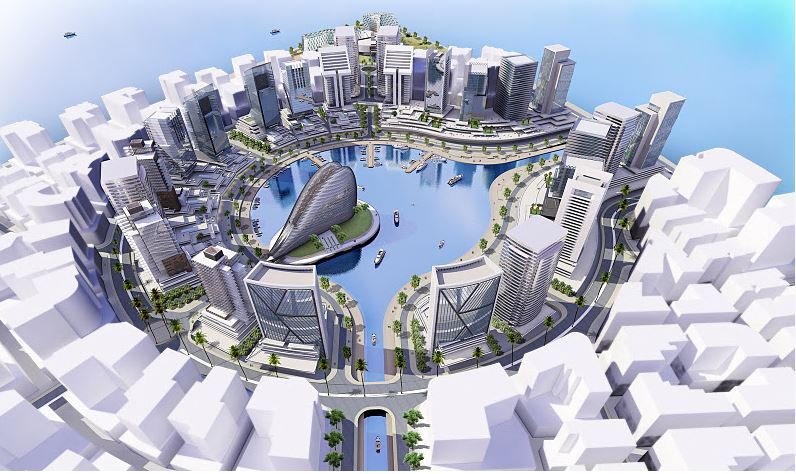 Yesterday, I was driving on Bar Beach Road and I looked to the left and saw at least 5 gigantic cranes in action. So much construction going on at the Eko Atlantic city!
Do you remember the ocean surge a few years ago. A seeming threat it was back then and many considered it a problem. Whereas, HIDDEN in that problem was an IDEA; an opportunity to CREATE the Eko Atlantic city! What was a threat will soon become a place to get a luxury 'treat'.
Does this not remind you of life and CRISIS. How we often RELOCATE away from the crisis, whereas, HIDDEN in that situation is an OPPORTUNITY to CREATE our own beautiful cities.
Life is about LABELS, Life is about your INTERPRETATION. Your interpretation of a situation will determine the label you place on it, the label you place on it will determine how it responds to you.
So, train yourself to SEE the GOOD in everything (yeah, tough yet possible) and watch how OPPORTUNITIES will spring up. CRISIS comes to REVEAL abundance and the beneficiaries of these blessings are those who CHOOSE to SEE DIFFERENTLY.
Indeed, we look with our eyes yet see with our minds. Sheikh Maktoum bin Rashid Al Maktoum looked at a DESERT and saw DUBAI. BRF looked at an ocean SURGE and saw a luxury place for people to SPLURGE. What do you SEE?
Bankole Williams
@iambankole